Devotion in Motion, Compassion in Action

Our Mission
To help awaken our community and world at large to a higher level of consciousness and living.
About Us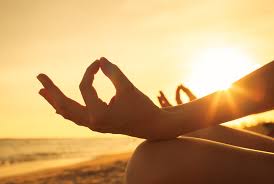 Message from Yogananda: Have I found God?"
Inner Culture, May 1938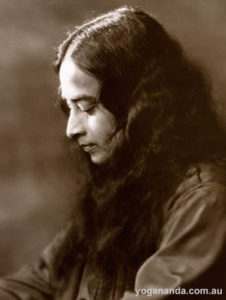 Ask yourself; "I have been following a religion, or have been changing one for another, but have I found God?
If you find your answer unsatisfactory to yourself, try to sincerely get busy with meditation as taught by the Masters of Self-Realization. "
 Yogananda Letters to Students of Yogoda & Kriya
About the Awakening Consciousness Fellowship
"Truth is not afraid of Questions."   Sri Paramahansa Yogananda
The Awakening Consciousness Fellowship is a 501c3 nonprofit inter-faith, inter-denominational spiritual fellowship accepting of all true religions. We believe that the core teachings are all the same for all true religions and we are accepting of everyone with an open heart and mind. We specialize in the true essence of the religious science of Yoga – Union with Source, specifically Kriya Yoga as taught by Paramhansa Yogananda, which encompasses all the Yogas and is also known as Raja or Royal Yoga. We are dedicated to offering resources and infrastructure that facilitates spiritual growth, expansion of purpose, a definite way to know and understand our Creator, and definitive progress in all areas of life. Our programs include topics on self-realization, developing love, self-healing, unity, and making life for everyone involved. We promote universal spirituality in all areas of life, in order to realize body, mind, and soul awakening for the good of all, in order to glorify God, our Creator and Source. We make it apparent that by infusing universal spirituality with all areas of life, people are able to tap into their natural inherent gifts and realize how their full potential was always with them. By assisting them in realizing their true self, we aim to empower them with all the tools necessary to succeed in their lives.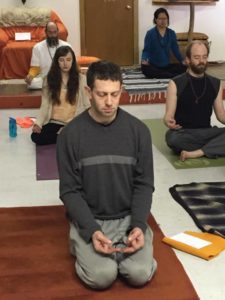 Due to Covid-19, we currently only have gatherings at our Eckhard Spiritual Center and online zoom gatherings. Our gatherings are always available to everyone. We embrace the core issues of spirituality and present them in a way that is real and practical to modern-day living. We care about you, and have made a place for you here. We hope you'll find our non-traditional approach to spiritual fellowship and practice both freeing and enlightening.
Check Us Out Online
MeetUp Pages For All Of Our Events:
Utica/Rome: https://www.meetup.com/Utica-Spiritual-Exploration-Awaking-Consciousness-Fellowship/
Syracuse: https://www.meetup.com/Syracuse-Spiritual-Exploration-Awakening-Consciousness/
Pulaski: https://www.meetup.com/Pulaski-Richland-Awakening-Consciousness/

Facebook:
Our Main Page: Yoga House Project: https://www.facebook.com/yogahouseproject
Our 501c3 Awakening Consciousness Fellowship page (feel free to choose this page for your FB birthday fundraiser!): https://www.facebook.com/awakeningconsciousnessfellowship/
Guru Ganapati's Facebook Page for Daily Inspiration and other small updates: https://www.facebook.com/rev.ganapati
JOIN OUR MAILING LIST:
https://www.awakening-cf.org/email_list/
Contact Information:
If you have any questions or would like to contact the Awakening Consciousness Fellowship, Yoga House Project, Eckhard Spiritual Center for any reason, please feel free to contact us by using our form by clicking here, by emailing us at info@awakening-cf.org, or by calling 315-464-0113.
Meet Our Staff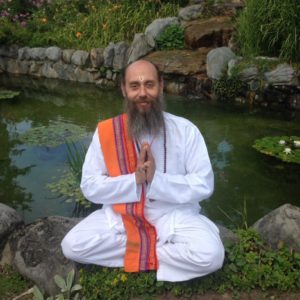 Guru Ganapatiananda:  Guru Ganapatiananda is a devotee of Paramhansa Yogananda and a certified Kriyabon yogi who has been studying spirituality for over 25 years. He got his Kriya Yoga initiation in 2006. His full name is Guru Ganapati Ramanuja Dhaasananda. He is also an ordained minister with a PhD in Religious Philosophy and a Doctorate in Religious Science. His passion is to help all of his brothers and sisters of the world reach their Oneness within, and to show his devotion and dedication to this cause, he has taken Saranagati initiation– vows of total surrender to God – from Sri Krishna Jeeyar Swami from the Ranganatha Temple. In 2015, he received an initiation and title of Guru from a mystical and wandering Yogi from India, Yogi Sri Soham. Guru Ganapatiananda is a simple yogi, and is fine with just being called Ganapati, working with his fellow equal brothers and sisters to live a better, higher life.
Turiyama: Turiyama is our church's secretary and handles all the logistics, computer work, and coordinates events. She is a minister and Kriyabon in training.